Elizabeth Arden shares drop on surprise loss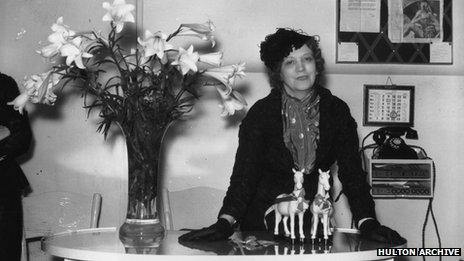 Shares of US cosmetics-maker Elizabeth Arden plunged by the most in five years after it reported an unexpected loss.
They fell by 23% to close at $27.50 (£16.30). The company said it had hired investment bank Goldman Sachs to explore its options.
The move comes after the company posted a weaker-than-expected net loss of 84 cents per share for the first quarter.
Sales slid by 20% to $211m because of weak demand in North America and heavy discounting overseas.
Elizabeth Arden's chief executive E Scott Beattie called the results "disappointing" and said they face a "challenging" economic environment.
"Clearly these results are not indicative of the strength and potential of our brand portfolio," he said in a statement. "We fully recognize that we have a lot of work to do."
The company, which makes Britney Spears and Elizabeth Taylor branded perfumes, has blamed cold weather in the US and weak sales of its celebrity fragrances for its poor quarterly performance.
It was also forced to close stores last quarter and now plans to implement "a broad restructuring and cost savings program" aimed at saving up to $50m a year.
Last month a unit of South Korean conglomerate LG said it was considering a possible bid for the company.
Related Internet Links
The BBC is not responsible for the content of external sites.