Is Pfizer's AstraZeneca dream over?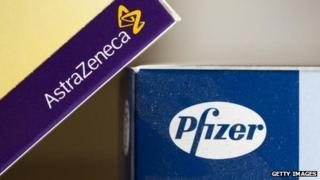 Is the Pfizer deal dead as Monty Python's parrot?
Unless AstraZeneca's shareholders take an astonishingly aggressive stance today and force the board to the negotiating table, it appears likely that it is.
Jam tomorrow has won out over jam today, with AstraZeneca insisting that it will create more value as an independent business than the amount Pfizer was willing to pay.
One top investor I have just spoken to said that the Pfizer offer was now "90% over" and unlikely to be resurrected.
Bosom buddies
There is a slight possibility of both coming back to the table with an "agreed offer" of something in the region of £58 to £60 a share.
But no one is holding their breath given the very hostile rejection of AstraZeneca to each of Pfizer's approaches.
Further, Pfizer did not warn AstraZeneca that it was about to launch a new bid last night.
That is not exactly the behaviour of bosom buddies who would be happy to negotiate.
Once officially abandoned, Pfizer is banned from coming back with another offer for six months under Takeover Panel rules.
By then AstraZeneca shareholders believe the US government will have gone a long way to closing the tax loophole which was one of the reasons for Pfizer being so attracted to AstraZeneca.
"If it doesn't happen now, I don't think it will ever happen," one investor said.
The AstraZeneca board will now be tested over the next six months about delivery of the very bold pipeline of new drugs the company has promoted over the last fortnight.
The company's share price is down. Pascal Soriot, the chief executive of AstraZeneca, will not want it to fall too far.