Property website Zoopla plans share flotation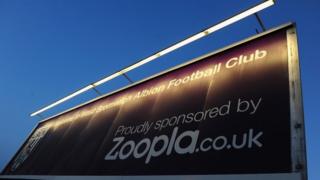 Property website firm Zoopla has announced it intends to sell shares on the London Stock Exchange.
The Zoopla group includes the websites PrimeLocation, SmartNewHomes and HomesOverseas websites.
However, fashion chain Fat Face has cancelled plans for a public listing because of current stock market conditions.
Fat Face had wanted to use the proceeds from the share listing to reduce its debts to about £60m.
"Despite a strong level of interaction with and interest from institutional investors, the company and its majority shareholder [Bridgepoint] have decided to discontinue its plans for an IPO at this stage," Fat Face said.
"Current equity market conditions are the principal factor in the decision. The board remains confident in the prospects for the business and will continue to execute the growth plans which are already underway."
A number of retailers have floated their shares on the stock market this year, but there have been signs recently that the appetite for these companies is beginning to wane.
The share prices of firms including Poundland, AO World and Just Eat, which have all listed since the beginning of this year, are trading below their initial offer price.
On Wednesday, Saga said its shares would be priced at the lower end of initial forecasts in its flotation. The holidays-to-insurance group said it would price its shares at between 185-205p, compared with the previously indicated range of 185-245p.
Revenues up
Zoopla is the UK's second largest property website after Rightmove. It says it has an average of 40 million users per month and advertises 90% of residential property listings .
"I am very proud of what the team has achieved to date and we are incredibly excited about the opportunities ahead to continue to grow our brands and business," said Zoopla chief executive Alex Chesterman.
Daily Mail and General Trust, which owns 52.6% of Zoopla, is planning to reduce the size of its stake in the firm, but is likely to remain its largest shareholder.
Zoopla recorded revenues of £38.3m in the six months to 31 March, up 26% a year earlier, with operating profits up 15% to £16.2m.
The company generates income by charging subscription fees to estate agents, letting agents and developers who list their properties on its site.