Payday lender Wonga's boss Niall Wass quits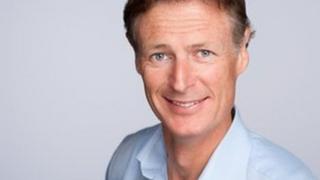 The boss of payday lender Wonga has quit after six months in the job of chief executive.
Niall Wass joined Wonga in January 2013 as chief operating officer and became chief executive in November.
Tim Weller, chief finance officer of the Wonga group, will become interim chief executive while the company searches for a permanent replacement.
Payday lenders, including Wonga, have been criticised in recent months by church leaders among others.
In November, Mr Wass told the BBC its business practices were being misrepresented and the vast majority of its customers were happy.
He told Newsnight it had one million UK customers, of whom 99% were content with the company's lending terms.
On the announcement of his departure, Mr Wass said: "My time with the company has been busy and productive, seeing Wonga launch in several new markets, but we're now at the beginning of a new chapter and I felt the time was right to take a new opportunity elsewhere."
Payday lenders face a new law to cap the cost of credit. The City watchdog, the Financial Conduct Authority (FCA), will set the level of the cap which mirrors a policy used in countries such as Australia.
Mr Weller said: "As we move to a new regulatory environment in the UK we are actively engaged with the FCA and committed to building better products for our customers. We will also continue our expansion into new product areas and countries."