Muslim groups call for boycott of Cadbury in Malaysia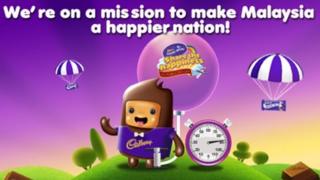 Muslim groups want a boycott in Malaysia of Cadbury products after two chocolate varieties broke Islamic rules by containing pork DNA.
On Monday Cadbury Malaysia recalled Dairy Milk bars after authorities found the pork traces during a random test.
A Muslim retail group said the 800 stores it represents would be asked not to sell Cadbury and Kraft products.
Cadbury said it is working with the Islamic Affairs Department to ensure products comply with halal guidelines.
It said the authorities were conducting more tests and would announce their results within a week.
Bazeer Ahmad, an advisor with the Malaysian Muslim Wholesalers and Retailers Association said: "Although only two products were listed as contaminated, since the same mechanism is used to produce other products, doubt exists in our minds that all products could be exposed to the same contamination."
'Sensitivities'
Products in Malaysia, a majority Muslim country, are regularly checked to ensure they are permissible according to Islamic law.
There have been calls to boycott more than a dozen products, with a consumer group joining the retail organisation in the call to shun Cadbury.
Products manufactured by Kraft, which bought Cadbury in 2010 in a $19bn (£11bn), are also being targeted.
"This will teach all companies in Malaysia to maintain and protect the sensitivities of Malaysians," Sheik Abdul Kareem Khadaied, the head of research with the Muslim Consumers Association Malaysia, told a news conference in Kuala Lumpur.