Cadbury chocolate pork free, says Malaysian Islamic body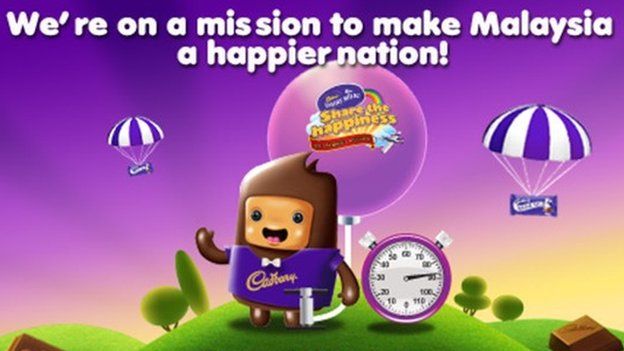 Cadbury chocolate has been found not to contain pork DNA by Islamic authorities in Malaysia.
Earlier government tests on two Cadbury products had suggested they might not have been suitable for Muslims.
However, new tests by Malaysian Islamic authorities found no traces of pork in a range of Cadbury products.
Nevertheless, an Islamic consumer body said it would maintain its call for a boycott of Cadbury chocolate.
The boycott would be only be lifted should the earlier health ministry tests be acknowledged as wrong, the body said.
Last month, Malaysian Ministry of Health tests appeared to find traces of pig DNA in Dairy Milk Hazelnut and Dairy Milk Roast Almond bars.
Under Sharia (Islamic law), products that contain pork are not considered halal, and so should not be consumed by Muslims.
However, new tests by the Islamic Development Department, part of the Malaysian government, seemed to contradict the findings of the earlier tests.
The department, which has suspended the halal certification of the two Cadbury bars, will review the decision following a visit to the factory for further tests on the production line.
The department said the health ministry had tested products taken from shops, and that the products could have been exposed to porcine DNA after leaving the factory.
The Muslim Consumers Association Malaysia said it would maintain its call for a boycott of Cadbury until the health ministry acknowledged its earlier tests were incorrect.
"There are still a lot of question marks there," said Sheikh Abdul Kareem Khadaied, head of research at the consumer body.
An official at the health ministry said that it had "handed the entire issue over to the Islamic agency".
Cadbury Malaysia said last week it had recalled the products alleged by the Ministry of Health to be affected.
It said it had no reason to believe that there were pork-derived ingredients in the chocolates and that it "stood by its halal certification".
Cadbury products in Saudi Arabia and Indonesia are also currently being tested. Indonesia is the world's most populous Muslim country.
Related Internet Links
The BBC is not responsible for the content of external sites.