Npower to change bill-chasing method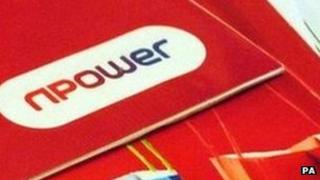 Npower is changing the way it chases former customers for payment, after listeners complained to the BBC.
The energy giant says it will no longer send bills to consumers who left it more than six months ago if the company itself is to blame for the delay.
Radio 5live heard from listeners who had been sent demands for large sums more than a year after leaving them.
They still asked for payment even after that customer had previously been told their account was settled and closed.
"Anybody who left us before December, so six months ago, and hasn't received a bill from us, then we are going to write that off", Guy Esnouf director of communications for Npower told 5live.
"We will write to them and say their account is closed, we are starting to write this week. Obviously, that doesn't apply if there was previous debt they knew about," he added.
'Clearly an issue'
After complaints were aired on 5live's Consumer Team on 29 May, Mr Esnouf said that he had told Npower's twice weekly management meeting that long delays in billing "is clearly an issue".
Energy firms are obliged to bill customers within 12 months of leaving.
However, despite the change in policy, the company told 5live it still expects customers who have already received a reminder bill to pay any sums requested; though it says it will take exceptional circumstances into account if paying would put customers into hardship.
"There have been a lot of discussions about this and we decided we needed to draw the line somewhere", said Mr Esnouf.
Martin Lewis, from Money Saving Expert, told Mr Esnouf on 5live "I'm incredibly disappointed... What we are being told here is that if you have been sent a bill which is more than six months old, if you have got round to sending you a bill you have to pay it."
"If we haven't got round to sending you a bill yet because our procedures are bad you won't have to pay it.... That's a ridiculous distinction and completely unfair."
Apology
Denise Crouch from Braintree in Essex told 5live she had been surprised by a chase for payment over a year after leaving Npower.
"I paid up my final bill, or what I thought was my final electric and gas bill, in March 2013," she said.
"I paid £610.85 which was a huge amount. I actually phoned up because I thought it was extremely high, and they actually said it was my final bill. And then in the post at the weekend I had two reminders dated 22 May one for gas £192.99 and one is for electricity £178.87"
In December 2013, Npower apologised to its customers and admitted failings in its customer services after complains about errors and delays in its billing.
Mr Esnouf told the BBC "Since then we really have mobilised the company, there are about 1,400 people working on this."