Instagram expands ads to the UK, Canada, and Australia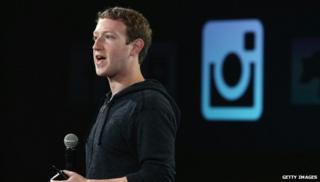 Photo-sharing service Instagram has announced plans to expand advertising to the UK, Canada and Australia later this year.
Instagram - which was bought by Facebook for $1bn in 2012 - introduced ads to its US audience in November.
In a blog post, Instagram said advertisers had positive results which "in some cases [were] well above the ad industry's average for performance".
The app said it had over 200 million users worldwide.
"We are committed to learning as much as we can while building Instagram as a sustainable business," the company said in a statement.
The service allows users to take photos and then apply various filters, which can then be shared within the app and on other social networks.
'Logical step'
Advertising consultancy eMarketer estimates that there were 34.9 million Instagram users in the US - meaning a large portion of those posting photos to the site are outside the United States.
"It's a logical next step for Instagram to roll out advertising in these English-speaking countries, enabling global brand advertisers to extend their Instagram efforts outside the US," said Debra Aho Williamson, social media analyst at eMarketer.
Instagram tested advertising in the US with a few select firms last autumn, including Adidas, General Electric, and Levi's.
It has since expanded to include approximately 20 firms, such as Taco Bell, and monthly ad campaigns can cost close to $1m, according to reports.
In March, it announced it had signed a deal with advertising giant Omnicom worth an estimated $40m.
However, the process of introducing advertising has been slow, partly because Instagram's users have said they are concerned that the experience of using the app could be harmed by too much advertising.
"Instagram has purposely been cautious about rolling out ads in the US, so I expect a similar cautious and calculated rollout in these countries," says Ms Williamson.
Mobile push
The global expansion comes as parent Facebook has increasingly sought to position itself as a mobile-first company.
Facebook bought messaging app WhatsApp for $19bn this year, and recently said that mobile advertising makes up 59% of its total advertising revenue.
Shares in the social networking giant are up more than 150% for the year on the strength of its mobile offerings.
However, Facebook has been cautious about its efforts to monetise Instagram, fearing that users will leave the app.
Now, however, it is facing increasing competition from social media companies like Twitter and Pinterest, which are also exploring ways to boost their mobile ad offerings.