Novartis Japan unit under scrutiny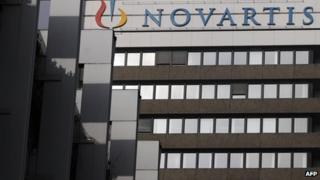 Japanese authorities have raided the office of Novartis after it revealed a delay in filing key reports.
The reports, known as individual case safety reports (ICSRs), refer to drug safety documents required by the EU for all medicinal products.
Earlier this week Novartis said it had discovered delays in the filing of documents, which might represent previously unreported ICSRs.
The company said it is co-operating with the authorities.
The Swiss firm also said in a statement: "Novartis considers any delay in the filing of ICSRs to be a clear breach of the Novartis Code of Conduct."
Pharmaceutical companies from European Union countries are legally obliged to carry out these safety reports as part of the bloc's drug safety monitoring practice.
Novartis told the BBC at the current stage of its internal review, the products most frequently cited in the ICSRs include the cancer treatment drugs Glivec and Zometa and the immunosuppressant Certican.
Novartis also acknowledged that a former employee of its Japanese unit was arrested by authorities in Japan on Wednesday.