Holiday benefits still due on death says European Court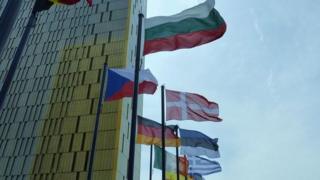 Holiday benefits should not be lost when an employee dies before claiming them, the European Court of Justice (ECJ) has ruled.
The decision overturns a German court that ruled a widow could not claim payments for holidays lost due to illness owed to her late husband.
The widow claimed her husband's employer should still pay out for 140.5 days of holiday he was unable to take.
The ECJ said that, in this case, European law superseded national law.
"The unintended occurrence of the worker's death must not retroactively lead to a total loss of of the entitlement to be paid annual leave," the court ruled.
Entitlement
The case concerned the widow of a grocer employed by a food company who was off work sick for eight months before he died. The man's widow was seeking up to 16,000 euros (£13,000) in lieu of lost holiday entitlement.
But a German court ruled that when a worker dies, the contract of employment is over, so holiday entitlement ends.
The higher ECJ has now found in the widow's favour.
"The judges sought to clarify the Working Time Directive which governs hours of work and holidays throughout the EU," said Steve Evans, the BBC's Berlin correspondent.
"They concluded that, as they put it, 'the employment relationship is terminated by the death of the worker', but said that didn't mean that benefits accrued before death shouldn't be paid."
Matthew Tom, partner at Candey LLP, told the BBC that, "whilst this may appear an odd decision, holiday entitlements give either a right to actually take holiday during employment or, if the contract terminates, a right to be paid for any holiday not taken".
"It's a simple debt owed to the employee, no different from unpaid wages, and it's no real surprise that the employee's estate is entitled to claim payment."
The ruling will set a precedent across the European Union.