Medtronic in $43bn acquisition of Covidien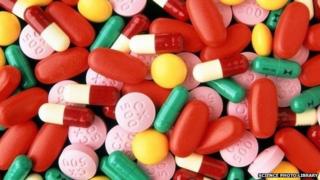 US medical device maker Medtronic is to buy Irish Republic-based Covidien in a $42.9bn (£25.3bn) cash and shares deal.
Medtronic's wide portfolio includes heart stents and surgical tools.
The deal allows Medtronic to take advantage of a so-called tax inversion, by moving its headquarters to a European country with lower taxes.
The main corporate tax rate in Ireland is set at 12.5%. Meanwhile in the US, the business tax rate can reach up to 35% - among the world's highest.
Executive offices
When the deal is completed, a new entity will combine the two businesses under the banner of Medtronic plc.
The US firm said in a statement: "It will have its principal executive offices in Ireland, where Covidien's current headquarters resides and where both companies have a long-standing presence."
The company will also "continue to have its operational headquarters in Minneapolis, where Medtronic currently employs more than 8,000 people".
Medtronic plc will be led by Omar Ishak, the current chairman and chief executive at Medtronic.
The combined business will have more than 87,000 employees in more than 150 countries.
The merger is expected to result in annual cost-savings of at least $850m by the end of the firm's financial year in 2018.
Approval needed
The savings will come from optimising combined global back-office, manufacturing and supply chain operations.
The acquisition is subject to approval from the shareholders of both companies.
And it also needs regulatory clearances from the US, the European Union, and China.
Both companies expect the transaction to be completed by early next year.