Shell in preliminary Nigeria oil spill judgement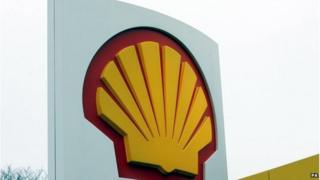 Anglo-Dutch oil giant shell is braced to pay up to £30m in compensation after two oil spills in Nigeria.
Residents of the Bodo community in the Niger Delta represented by law firm Leigh Day filed a suit in 2011.
They lodged a claim for more than £300m in compensation for the spilling of 500,000 barrels of oil.
Shell's offer from September 2013 to settle remained on the table, a source said.
Leigh Day after the judgement said the High Court found Shell had a responsibility to shield and care for the pipeline.
"Significant judgement"
Part of the pollution in the area has been caused by theft.
Shell said in a statement that the judgement "limits the scope of the litigation to an assessment of actual damages sustained as a result of the operational spills."
The oil company claims it does its best to stop theft: "The Shell Petroleum Company of Nigeria Ltd's entire area of operations is covered by pipeline and asset surveillance contracts to ensure that spills are discovered and responded to as quickly as possible."
Speaking after the hearing, Martyn Day, a partner at Leigh Day, said: "This is a highly significant judgment. For years, Shell has argued that they are only legally liable for oil spills which are caused by operational failure of their pipelines and that they have no liability for the devastation caused by bunkered (stolen) oil."
A full trial will begin next year.