Why investors are tiring of the UK's IPO market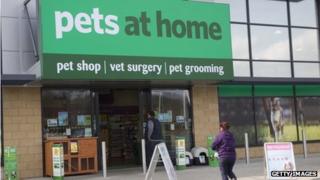 After slowing to a crawl during the recession, the UK's initial public offering (IPO) market is back and set for a bumper year.
The AA motoring group has just listed its shares on the London Stock Exchange. It is the latest in a long line of companies to do so.
In the first five months of 2014, some 67 companies raised £13.6bn, according to market data firm S&P Capital IQ, up from £3.6bn in the same period last year.
This reflects the renewed confidence in the economy, and benefits companies who are seeking capital in order to grow.
It is also good news for investors, who are still struggling to get a good return from investing in bonds and banks due to stubbornly low interest rates.
But while some newly listed firms like DX Group and Royal Mail have performed well in 2014, a glut of others have seen their share prices tumble, causing market jitters.
'Too ambitious' valuations
When AO World, the online kitchen appliance and TV retailer, floated in February its shares rose by more than 33% on the first day of trading, but have now been trading below their listing price for over two months.
Pets at Home (down 14%), Saga (down 8.4%), Just Eat (down 6.6%) and Bagir Group (down 69%) have left investors out of pocket too.
According to Mark Boucher, of Smith & Williamson Investment Management, after initial excitement about the "rush" of listings, investors in such IPOs are feeling "very jaded".
A big part of the problem is that valuations of some companies have been "too ambitious", he says.
Just Eat, a takeaway food ordering website backed by venture capital firms, valued itself at up to £1.47bn in anticipation of its stock market listing in March - about 100 times its underlying earnings. The average tech firm, however, seeks about 14 times its earnings.
And yet, as Simon Brazier, head of UK equities at Threadneedle Investments, adds: "These IPOs have taken place as willing buyers are transacting with willing sellers."
Memories of the 1990s
Another issue is that investors are not getting enough time to scrutinise listing companies before they buy stock.
This is partly because of the rapid rise in the number of IPOs, but also because the IPO prospectus - which provides a full account of a listing company's strengths and weaknesses - only has to be made public six days before official trading begins.
That means some investors may not spot a dud listing until it is too late.
Anne Richards, chief investment officer at Aberdeen Asset Management, says that in this climate, investors hoping for a quick return from an IPO "should be cautious and perhaps ask why the current owners of the business are keen to sell".
"Longer term investors have the bursting of the 1990s tech bubble etched firmly in their minds," she says.
Advisers' role
Mr Boucher adds that the recommendations of independent advisory banks, appointed to guide companies and investors during IPOs, should be taken with a pinch of salt.
"When the various advisors are itching for the business, it's much like when you're selling a house: you tend to go with the estate agent who's telling you the house is worth the most. That's how prices can get inflated," Boucher says.
But Linda Main, transactions services partner at KPMG, says that it would be "harsh to lay all the blame" for underperforming IPO candidates at advisers' doors.
She would also like to see more investors taking a longer term view of the companies they invest in and not participating in IPOs "with a view to a quick sale, as this will inevitably depress the post-IPO performance in many cases".
Lorna Tilbian, an executive director at Numis Securities, adds that it is important to remember that investors are willing participants in IPOs, not just passive bystanders.
"It's always a tug of war between buyer and seller, in every transaction the seller wants the highest price and the buyer wants the lowest," she says.
"Markets always exaggerate on either side, and then the pendulum swings to the middle, and I think that's what's happening now."
Future listings?
Investors are clearly becoming more cautious about IPOs. Fat Face, a clothing retailer, scrapped an IPO valuing it at over £400m last month after a lack of investor appetite.
And Saga, the insurance and travel business for the over 50s, was forced to list at the bottom of a price range that had already been cut due to investor pressure.
Anne Richards believes that investors have become "fatigued" and the IPO window is closing. But Linda Main feels that realism will return to valuations and the IPO pipeline for the rest of the year "remains strong".
Dan Nickols, a fund manager at Old Mutual Global Investors, also believes that investors still "need and want IPOs", given the dearth of issuance following the credit crunch.
"I think pricing will gradually become more attractive from the buyers' perspective," he says, "if only because, given the level of supply, sellers will have to be prepared to price more keenly to get issues away successfully."