Avoid data breaches and keep the cyber thieves at bay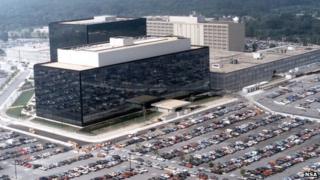 If you want to find out how hard it is to avoid becoming victim of a data breach, just ask the NSA.
Thanks to whistleblower Edward Snowden, the US spying agency has had a really bad year at a time when records for data breaches were being set and broken on a regular basis.
Target, eBay, Adobe, Valve software, Sony and many, many other firms both big and small have all been hit too. Going amiss was customers' personal data including login names, passwords and credit card numbers. Some of those firms lost tens of millions of data records.
Those breaches have real consequences - both for executives and profits. Target boss Gregg Steinhafel resigned in May largely because of the fallout from the breach it suffered last year.
And eBay has revised its estimate of how much revenue it will make in 2014 because of the "immediate and dramatic effect" the breach had on sales carried out through the auction site.
And just ask lots of US tech companies about the after-effects of Snowden's leaks. There's no doubt it has cost them contracts and goodwill in Europe.
Attack pattern
"It's not that the defenders are bad at their job," explains Anthony Di Bello, a spokesman for data forensics firm Guidance Software. "It's more that they are being overwhelmed.
"A security team has to be right 100% of the time to keep the attackers out, but the attackers can try hundreds and thousands of times a day."
Evidence suggests they do. Consider for a moment just one category of digital threat - malware. Figures released by security firms reveal they see more than 250,000 novel strains of malicious software every day.
"Don't ever assume it's never going to happen to you," says Mr Di Bello.
The staggering number of ways that cyber thieves try every day to get at the good stuff inside the databases of companies should be sufficient warning, says Rowland Johnson from security testing and compliance firm Nettitude.
Yet, he says, many remain complacent.
"Many organisations just do not believe a data breach will happen to them, so when it does happen it's a real shock."
Recipe for disaster
Companies should prepare for the worst, says Mr Johnson, adding that adopting such a stance radically changes how they marshal their digital defences.
In the good old days, he says, all a company had to do to keep data and employees safe was defend their border. Good anti-virus, email scanning, spam filters and firewalls was just about enough to stay safe.
Now? Not so much.
Company borders have become permeable and almost impossible to define thanks to e-commerce, which means suppliers and customers have deep links to the systems inside the heart of a corporation.
Add to this employees who use their phones, tablets and laptops at home, work and on the move and you have a recipe for disaster.
Assuming that a breach is likely means accepting the truth about those porous networks and putting in place systems that help cope with that.
Top of the list is improvements to internal monitoring systems that keep an eye on who does what inside a company.
"The biggest challenge organisations have is that they do not keep enough information about what's going on in their network," he says.
Have a plan
Putting in place network monitoring and intrusion detection systems has a three-fold benefit.
Firstly, it should help spot the bad guys much more quickly as they make their way around a network.
Statistics show that most victims of data breaches take a long time, often months, to spot they have been compromised. And, suggests Verizon's authoritative annual Data Breach Investigations Report, companies usually hear about breaches first from customers and law enforcement agencies rather than their own security teams.
Secondly, this monitoring system should help after the breach to determine what went wrong. Nettitude does a lot of incident response work, says Mr Johnson, and it always helps to have good records.
"If they don't have the logs they need to conduct a forensic investigation it's exceedingly difficult to work out what happened when," he says.
Thirdly, that internal focus can help companies enforce the policies and practices that limit any damage done from a breach. It's far better to lose passwords or credit card details that were properly encrypted or hashed and salted than it is to lose a plain text file.
The best way to handle a data breach starts a long time before data starts to go astray, he says.
Preparation should involve regular penetration tests by companies that copy the methods of the bad guys. Running mock incidents will also help people cope if and when a breach comes to pass.
"Have a plan up front," he says. "The last thing you want to do is be winging it after the event."
That technique can show up vulnerabilities in people, processes and IT systems and help companies do something about them before the real bad guys turn up.
Public exposure
"That preparation is hugely effective in dealing with an incident once it's occurred," says Paul Pratley, investigations manager for Verizon, who helps firms handle breaches.
"Companies should plan for when an incident occurs and put in place the security controls to detect and cope with it."
If the worst does happen companies should take steps to preserve data, hopefully gleaned from those internal monitors, and then start investigating what went wrong.
This investigations, he cautions, should be done on copies of live data not the actual bits and bytes logged day by day.
And then the hard task of communicating with customers can begin. Even then, he says, having a plan can help to reassure people that a company has not been caught napping.
As soon as possible companies should pass on information about what was lost, what they did to stop it happening and what customers need to do to stay safe.
"Public disclosure should be handled very carefully," says Mr Pratley. "Do not embellish or sugarcoat the messages."
And, he adds, there is one message that should be obvious given how many breaches there have been and what has happened in their wake.
"Everyone should understand how bad it is going to get if they do nothing."