Wonderbra firms set to reunite in 400m euro deal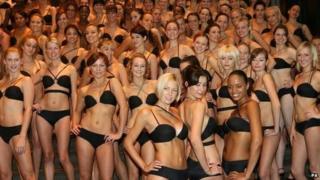 US underwear firm HanesBrands will buy French rival DBApparel in a 400m-euro deal giving it the right to sell the Wonderbra and Playtex brands globally.
The firms were previously owned by the same company until DBApparel was sold in 2006, and Hanes was spun off as a separate business.
Currently DBApparel has the rights to the brands in Europe, while Hanes holds the rights in Asia and the US.
Hanes said the deal would create one of the world's largest underwear firms.
"We will be able to reunite two great companies to create significant growth," said Hanes chairman and chief executive Richard Noll.
Mr Noll said that in three to four years, when the full benefits of the deal are realised, Hanes should gain more than $875m in annual net sales from the acquisition.
DBApparel sells underwear in 16 countries, mainly in western and central Europe.
As well as Wonderbra and Playtex, its other main brand is DIM, which accounts for half of all its sales.
The deal still needs the approval of the European and French works councils.