Nuisance calls and texts to land firms with bigger fines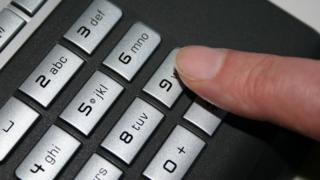 Plans to increase the level of fines levied on firms that make nuisance calls have been given the go-ahead by the government.
Fines of up to 20% of annual turnover could be handed down to firms using information gathered by unlawful unsolicited calls and texts.
Penalties can also be given to those making spurious claims, or using misleading marketing.
The new rules are expected to come into force later in the year.
Consumer groups have been calling for the government to go further since the proposals were outlined in March.
But Justice Minister Lord Faulks said: "No longer should claims companies be able to plague hardworking people and waste everyone's time.
"The scale of these fines shows just how serious we are about stopping them."
At present, a specialist unit at the Ministry of Justice has the power to vary, suspend or cancel any firm's licence to operate in the claims management sector.
It is also illegal for companies to call domestic numbers registered with the Telephone Preference Service.
The rules do not apply when people consent to their details being used for marketing purposes.
Some rogue operators also flout the rules, with many based overseas.