Insurers to provide clearer renewal quotes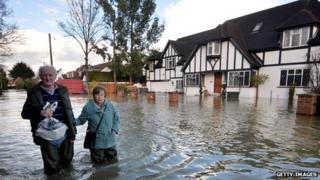 Insurance companies could be forced to provide clearer information on renewal quotes, after coming under pressure from consumer groups.
When consumers are informed of a new premium, they are not usually reminded what they paid previously.
As a result, some customers may not even be aware that the cost of their insurance policy is going up.
Now the City regulator is drawing up new rules to ensure renewal quotes include previous premiums as well.
That would enable policy-holders to see whether, and by how much, their bill had risen.
The Financial Conduct Authority's (FCA) decision follows pressure from consumer groups, including Which?
The Association of British Insurers (ABI) has proposed the change itself, and has written to the FCA suggesting it.
However it wants any new rules applied only to home and motor policies, which represent most of the market.
It wants policies taken out on domestic pets, foreign travel or for commercial purposes to be excluded, initially at least.
Competition
Another idea being studied is to make insurance companies come clean about introductory discounts on premiums.
In many cases, customers are charged less in the first year of a policy, as an incentive to switch.
But insurance companies could be forced to tell consumers what the premium is likely to rise to when that discount expires.
The Association of British Insurers (ABI) is supportive of the idea.
"Insurers want to make renewing your insurance policy easier and clearer to understand by reminding you of last year's premium and flagging up introductory discounts," said Huw Evans, the ABI's deputy director general.
An ABI spokeswoman said the idea should also promote further competition in the industry, as it should encourage more consumers to switch insurance companies.
The move was welcomed by Which? and other consumer groups.
"At long last, the insurance industry is waking up to the fact that it has made the process of renewing policies at a competitive price as difficult as possible, with many customers paying way over the odds," said Natasha Glasgow, head of insurance at MoneySuperMarket.
The FCA is thought to be considering similar rules to force banks and building societies to be more transparent when telling consumers about changes in borrowing and savings rates.
The new rules on insurance premiums - when finalised - are expected to come into force by the end of next year.