Samsung finds China child labour 'evidence'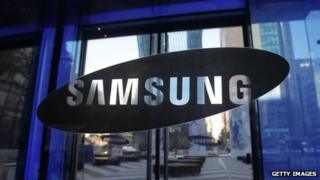 Samsung Electronics said it has found "evidence of suspected child labour" at a factory of its Chinese supplier Dongguan Shinyang Electronics.
The firm conducted an investigation into the supplier after New York-based campaign group, China Labor Watch, accused it of hiring children.
The South Korean firm has "temporarily" suspended business with the supplier following the investigation.
Samsung said that Chinese authorities were also looking into the matter.
"If the investigations conclude that the supplier indeed hired children illegally, Samsung will permanently halt business with the supplier in accordance with its zero tolerance policy on child labour," the company said in a statement.
"Furthermore, Samsung will strengthen its hiring process not only at its production facilities but also at its suppliers to prevent such case from reoccurring."
Samsung said it had conducted three audits on the Dongguan Shinyang Electronics since 2013, with the latest one ending on 25 June this year.
But it added that "no cases of child labour were found during these audits".
However, it launched a subsequent investigation following the allegations by China Labor Watch and "found evidences of illegal hiring process that took place on June 29".
This is the first time Samsung has reported finding evidence of underage workers at its suppliers.
There is no comment from Dongguan Shinyang Electronics