Viewpoint: Should there be a business covenant?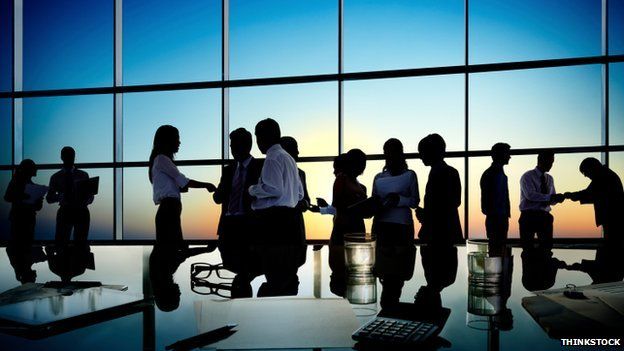 Is it about time we put a new mission statement in place setting out where the obligations for business lie, asks Lord Digby Jones.
The relationship between business creating wealth, government and society - all of us - is broken.
That hurts everyone and it's something I'm worried about.
Over the years I've developed my own belief in "socially inclusive wealth creation" - basically letting businesses get on with making profits so they can create employment and pay the taxes which fund our public services and also play a supportive role in society.
It sounds straightforward, but as we come out of one of the worst financial crises this country has ever experienced, trust in business is pretty much at rock bottom.
It's not trust in your corner shop, or the small business down the road employing a handful of people and accepted as very much part of the local community, but big business.
It's not surprising given the behaviour of some of the big banks which led to government bailouts, as well as the high energy bills we've seen and excessive bonuses and executive pay.
But is that breakdown in trust repairable? I certainly hope so, but I do wonder whether we need a new deal for business - a covenant - setting out in simple terms where the obligations for business lie and what it can expect in return from the government.
I think a business covenant should be loosely based on the military covenant which has been around for years as an unwritten moral agreement between the armed forces, society and government.
It states that in return for sending servicemen and women into harm's way, government specifically, and society generally, will look after them and their families. This principle has, in fact, now been enshrined in law.
I don't want to burden businesses with yet more laws or regulation, so my business covenant is more of a mission statement for UK PLC. Here it is:
Business creates the wealth on which the nation depends. The government commits to supporting business through providing an environment in which it can flourish, including infrastructure and an educated workforce.
Business, in turn, commits to society through investment, job creation, fair treatment of its workforce, customers, suppliers and shareholders and through the payment of taxes.
Through its deeds, business will establish, enhance and promote the existence of quality social capital in the communities of our nation as well as the economic capital that only it can develop.
It sounds like common sense but sometimes the obvious needs restating.
The Very Reverend David Ison, Dean of St Paul's Cathedral, says that a covenant is more than a contract, it's a commitment, and he believes it could express a business's obligations to a community:
"You want to see business saying, 'Yes we are committed to the life of this locality. We have a commitment to the people here and we recognise our responsibility to them.'"
But he says this is often not the case:
"One of the things which people have found very difficult is the way that business appears to be able to uproot itself and say, 'We're not making enough profit here, we'll close our factory and move somewhere cheaper.'"
Clearly businesses have to take difficult decisions for commercial reasons. But while they are not charities, walking away from the social consequences of their actions goes against what the business covenant is about.
Justin King, the now former chief executive of Sainsbury's, believes businesses have a moral duty to go beyond what is expected of them.
"I believe it's the things that businesses do that they don't have to which define where they sit in society," says Mr King.
"As a citizen, we would not consider someone who says, 'I just obey the law, no more,' as a good citizen. That's a base-line level, I would suggest. I don't think corporations are any different."
He argues that every business should pay its fair share of tax and has no time for those that avoid doing so, even when this is within the law as it stands for some international companies.
But how many of us complain about well-known businesses which don't pay their fair share of tax while continuing to buy their products?
To restore trust in business, Mr King believes companies must also do things for society, which have no obvious short-term financial return.
All this isn't new. Sir Dominic Cadbury, late of the world-famous chocolate business whose name he bears, says his grandfather went the extra mile to care for his workforce, building houses and providing schools and better working conditions.
He says George Cadbury was always a step ahead in his thinking: "You could argue that the vision of the man was so remarkable that it was unthinkable that government would ever have to come in and tell George Cadbury what to do. George Cadbury was telling the government what to do and leading society."
Now isn't that a good lesson for businesses who complain about too much regulation?
Lord Digby Jones is a former director general of the CBI and was a trade minister in the last government. The Business Covenant will be broadcast on Tuesday 5 August at 20:00 BST on BBC Radio 4 and repeated at 17:00 BST on Sunday 10 August.