Nationwide caps mortgages at 4.75 times income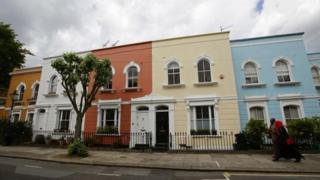 Nationwide is capping all new mortgages at 4.75 times the borrower's income and imposing a tougher affordability test.
The move, which takes immediate effect, comes as concerns grow about mortgage lending fuelling a house price bubble.
RBS and Lloyds have set a cap of four times income on loans above £500,000.
And the Bank of England's Financial Policy Committee said that mortgage lenders should not have more than 15% of their mortgage lending at income multiples above 4.5 times.
But Nationwide's new restriction applies to all residential lending.
In addition, the building society will test whether applicants can afford a mortgage interest rate of 6.99%.
It would not reveal the previous figure, but confirmed that the new "stress" test was tighter than before, in line with Bank of England recommendations.