General Motors recalls 717,949 more vehicles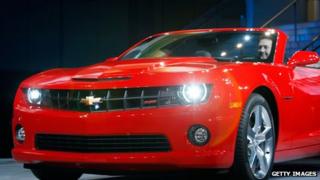 General Motors (GM) is recalling an additional 717,949 vehicles due to a range of issues, including loose bolts and potentially incomplete welding on some seat hooks.
The carmaker has recalled nearly 29 million vehicles this year, most due to faulty ignition switches.
The recall-related repairs are expected to cost GM $1.2bn (£700m).
GM was criticised for reacting too late to the switch issue, but said it was "enhancing" its approach to safety.
"We are bringing greater rigor and discipline to our analysis and decision making," Jeff Boyer, vice president global vehicle safety at GM, said in a statement.
"If we identify an issue - large or small - that might affect the safety of our customers, we will act decisively."
The latest recalls include:
414,333 vehicles due to the bolt that secures the height adjuster in the driver or front seat which "may become loose or fall out". GM said it is aware of one crash and three injuries but no fatalities related to this condition.
124,007 vehicles because they may have an incomplete welding on the seat hook bracket assembly.
120,426 units to fix an issue with the turn signal indicator.
57,242 vehicles where "customers may experience reduced or no power steering assist at start-up or while driving due to a poor electrical ground connection". GM said it is aware of one crash but no injuries or fatalities related to this condition.
The complete list of the models affected by the the various recalls, including their manufacture year, can be found on GM's website.