Barclays challenges US 'dark pool' fraud case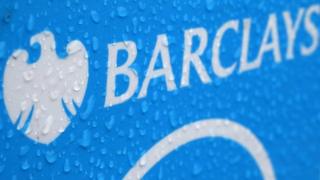 Barclays has said it wants legal action alleging fraud in its US "dark pool" trading operations to be thrown out of court.
In a statement the bank said: "We do not believe that this suit is justified."
New York prosecutors alleged in June that Barclays had misled investors using its alternative trading platform.
"Dark pool" trading operations allow investors to trade large blocks of shares but keep the price private.
'Unsafe waters'
The lawsuit alleged Barclays told clients its pool was free of aggressive traders.
However, Barclays had invited "predators" into the pool, the US prosecutor alleged in June.
In addition, Barclays was accused of favouring its own pool, while telling traders it would route trades to the most favourable exchange for them.
Barclays hit back on Thursday, saying that the case should be dismissed.
"Barclays works closely with its regulators in all jurisdictions and will continue to cooperate with the New York Attorney General," a Barclays spokesman said.
"However, we do not believe that this suit is justified, and we have a duty to our shareholders, clients and staff to defend our position," he added.
Barclays said the New York Attorney General's case "fails to identify any fraud".
'Sophisticated traders'
The bank argued that there was no evidence traders had lost money. It said that investment professionals in the pool would not have relied on a brochure when deciding whether to trade.
It added that prosecutors were acting outside their jurisdiction, and encroaching on the legal territory of the Securities and Exchange Commission.
The New York Attorney General's office responded on Thursday, saying that "Barclays engaged in a persistent pattern of fraud and deceit, lying to its investors in order to grow its own dark pool."
"The Attorney General is committed to ensuring there is one set of rules for everyone in the markets, and will crack down on abuses wherever he sees them," a spokesman for the prosecutor said.
He added that the Attorney General was confident that Barclay's request to have the case thrown out would be rejected.
---
---
Analysis
BBC Business correspondent Simon Jack
Barclays is fighting back against charges it misled investors who used a private market run by the bank.
Known as dark pools, they are markets where professional investors can go to buy or sell large blocks of shares - like a private club for high rollers.
These pools can be shark infested. Computer driven trading programs which buy and sell millions of shares in fractions of seconds analyse patterns and use that information to nip in before other customers.
Barclays was accused of telling its clients in brochures that their pools were shark free when in fact they were there - at Barclay's invitation.
Barclays have filed a motion to dismiss the case at a very early stage because it says that even if the facts alleged are correct - which they do not accept - it still doesn't amount to fraud.
The bank says it is unlikely very sophisticated clients relied on these marketing materials, there is no evidence of anyone suffering any loss and its none of the Attorney General's business anyway - it should be a matter for the Securities and Exchange Commission.
The lawsuit has been very damaging for Barclays which ran one of the biggest dark pools. Trading volumes fell by nearly 80% in the aftermath of the lawsuit.
---