Australia approves $15.5bn coal and rail project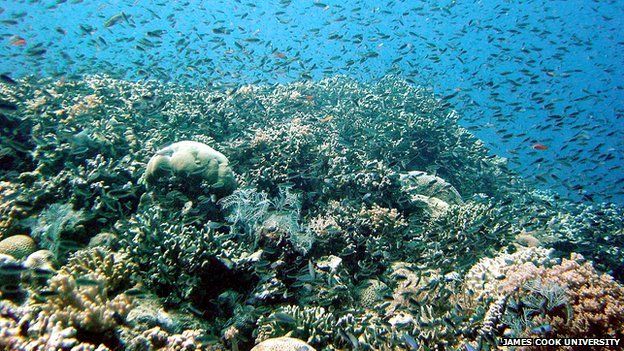 Australia has approved a $15.5bn (£9bn) coal project, despite concern over its potential environmental impact.
The Carmichael project in Queensland would include one of the world's biggest coal mines and a new railway.
It would be overseen by the Indian mining company Adani, which has already won approval to build a new coal port terminal at Abbott Point in Queensland.
But critics have voiced concern over local water use and possible indirect impact on the Great Barrier Reef.
The decision to approve the Carmichael project, which will dig up and transport about 60m tonnes of coal a year for export, mostly to India, was announced on Monday.
Adani is yet to make a final commitment to the project, which would be biggest coal mine ever proposed for Australia.
Situated in the Galilee Basin in the central Queensland region, the Carmichael project would include open cut and underground mines.
Coal would be taken from the new mines by rail to Abbott Point coal port north of Bowen.
There are concerns that the mine, which will require some 12 billion litres of water every year, would drain groundwater supplies in the Galilee Basin.
But Australia's Environment Minister Greg Hunt said the approval had been tied to 36 "strict" conditions focused on conserving groundwater.
Separately, environmentalists are also concerned about extensions to the deepwater port at Abbott Point, where Adani already has approval to build a coal export terminal.
In January, Australian authorities approved the dumping of dredged sediment in the Great Barrier Reef marine park as part of an Abbott Point coal port extension project.
The extension will see Abbott Point become one of the world's biggest coal ports.
The decision was made by the Great Barrier Reef Marine Park Authority even though some scientists had urged it not to back the project, saying the sediment could smother or poison coral.