Mortgage approvals back on the rise, says Bank of England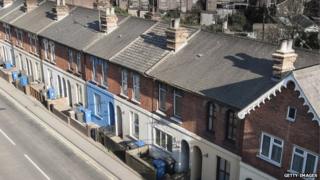 The number of people taking out mortgages is back on the rise, according to figures from the Bank of England.
There were 67,196 mortgage approvals in June, a surprise jump of 8% on the number for May.
Previously mortgage lending had been on a downward trend since February.
As a result experts said the recent slow-down in lending - due to stricter borrowing criteria launched in April - may now be over.
"The temporary log-jam in the mortgage market is beginning to clear, and lending has returned to healthy sustainable volumes," said Richard Sexton, director of esurv chartered surveyors.
Under the Mortgage Market Review (MMR), lenders were required to ask borrowers much tougher questions about whether they could afford the repayments.
It is thought that the new requirements may have created a bottleneck in the market.
Earlier this week the Land Registry for England and Wales reported a slow-down in house price rises.
Economists said the figures on mortgage lending provided contradictory evidence about the market.
"The appreciable rise in mortgage approvals fuels uncertainty as to whether the recent loss of momentum in housing market activity is likely to be lasting or just a temporary development," said Howard Archer, chief UK economist at IHS Global Insight.