Exxon Mobil sees profits jump 28%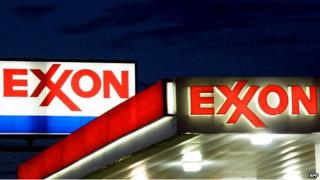 Exxon Mobil, the US's largest oil and gas company, has reported a sharp rise in profits as it cut capital and exploration spending.
Net income rose to $8.8bn (£5.2bn), 28% up on a year earlier and higher than analysts' expectations. Revenue was up almost 5% at $11.7bn.
Oil and gas production was down by 5.7%.
Exxon has said that profitability takes precedence over increasing oil and gas production.
"Exxon Mobil's financial results were achieved through strong operational performance and portfolio management," said Exxon chairman Rex Tillerson.
"We continue to enhance shareholder value by funding capital projects and delivering robust shareholder returns through dividends and share purchases."