Murdoch 'resolute' over dropping Time Warner bid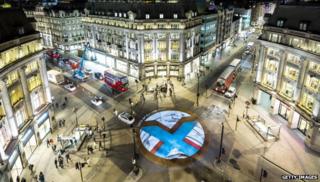 Rupert Murdoch has said that he is "resolute" in his decision to drop a $80bn (£47bn) bid for Time Warner.
The comments were made on a conference call to discuss 21st Century Fox's second quarter earnings, which were a better-than-expected $999m.
There was surprise on Tuesday when Fox abandoned its bid, given Mr Murdoch's tenacity when pursuing previous deals.
But Mr Murdoch said Fox's shares had become "severely undervalued" following the takeover offer.
He said that prompted the announcement of a major share buyback, which Mr Murdoch said would maximise value for shareholders.
"This is our resolute decision," Mr Murdoch said.
"While we remain opportunistic and nimble, we are a strategically complete company and have a clear sense of where we are going."
'X-Men impact'
Fox's latest results showed that revenue in the second quarter increased by 17% to $8.42bn.
Sales at the company's film division increased by 38%, driven by the strong global performance of X-Men: Days of Future Past, which took in an estimated $740m worldwide.
There were two other hits - the animated comedy Rio 2 and the teen drama The Fault in Our Stars.
"As we close the fiscal year, I continue to have confidence in our ability to execute our growth plan and drive value for our shareholders," said Mr Murdoch in a statement accompanying earnings.
'Mix and match'
Speaking about the abandoned bid for Time Warner, Mr Murdoch said the board of Time Warner had "refused to engage" with the takeover bid.
Also speaking on Wednesday's conference call was Chase Carey, chief operating officer at Fox.
He said that the bid for Time Warner had been one of "opportunity" rather than necessity or a sign of weakness.
He said that Time Warner had been attractive as "scale" was important in the global media industry.
Mr Carey believed Fox would have been able to "mix and match" assets in sports, news and other areas if the deal had gone through, which would have given opportunities to build the business.
Fox has no plans to pursue any other major takeovers according to Mr Carey.