Zynga: Online game maker cuts outlook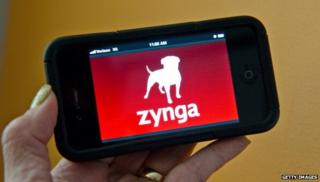 Online games maker Zynga has cut its outlook for 2014 as its losses continue to widen, and due to delayed launch of new games and features.
The firm, which makes social games including Farmville, made a net loss of $63m (£37m) in the April-to-June period, up from $16m a year ago.
It also reported a 34% drop in revenue for the quarter, from a year earlier.
The firm announced that it will launch sports games in an effort to revive its performance.
"We continue to make significant investments in the highest potential areas of our future pipeline," Don Mattrick, chief executive of Zynga, said in a statement.
He added that by the end of this year "approximately half" of the company's game-related research and development will be allocated to "new and recently launched games - this represents about a 45% increase year over year".
Zynga also announced multi-year licensing agreements with the National Football League (NFL) and the licensing and marketing arm of the NFL Players Association.
"These licenses will enable Zynga to bring real NFL teams and athletes, including their names and likeness, to players, creating an authentic team manager football experience that can be enjoyed anytime, anywhere".
It launched its new football game - NFL Showdown - in select markets on Thursday.
The company has also signed a deal with Tiger Woods for a new golf game.
It said the game was in the early stages of development and would be launched across mobile platforms in 2015.