Germanwings pilots set to go on strike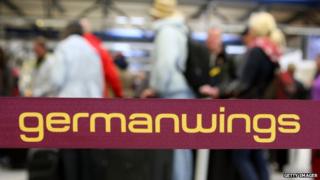 Pilots at airline Germanwings will strike on Friday if an agreement is not reached with parent firm Lufthansa over retirement plans, their union has said.
The strike will take place between 04.00 and 10.00 GMT.
The action "will have significant impact on air travel to and from Germany, as well as on the domestic routes," Germanwings said.
The Cockpit union is in talks with Lufthansa to resolve their differences and avert the strike.
Pilots want the airline to maintain its current retirement benefits, whereby they can retire early at 55 and continue to receive some of their wages. Lufthansa wants to scrap the provision.
Germanwings says that if the strike goes ahead, all cancelled flights can be rebooked free of charge.
Pilots at Lufthansa went on a three-day strike earlier this year, resulting in hundreds of grounded flights.