UK set to challenge EU cap on bankers' bonuses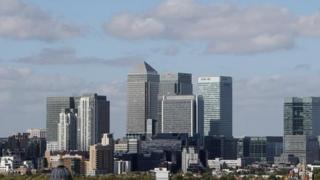 The UK's objection to the European Union's plans to cap bankers' bonuses is set to be heard in the bloc's highest court on Monday.
The UK Treasury wants to overturn the cap which it says was "rushed through without a proper impact assessment".
"[The cap] could undermine financial stability by leading to higher fixed costs," a Treasury spokesman said.
The cap limits bankers' bonuses to a year's basic salary, or double their salary with shareholder agreement.
It is designed to come into effect on bonuses awarded from 2014, and will apply in all 28 countries within the EU as well as EU banks operating overseas.
Monday's hearing at the European Court of Justice in Luxembourg is the final stage of the legal challenge that the UK opened last September.
Rising pay
The Treasury is worried that the bonus cap will push up the level of fixed pay to compensate for lower bonuses, which it has warned will be harder to cut if banks' profits fall.
It said the cap was "likely to run counter to the stated objectives of the legislation, which are to ensure banks are safer, more stable, and prudentially sound," and that there was no evidence it would improve financial stability.
Banks including Barclays, HSBC and Lloyds Banking Group have already paid their chief executives more in shares, on top of their salaries and bonuses, as a way of side-stepping the EU rules.
The Treasury is arguing against the bonus cap on six grounds:
It is unfit for purpose, and was introduced without any impact assessment
It is being rushed into effect without the necessary legislation in place - including rules determining to whom the cap will apply
It unlawfully delegates to the European Banking Authority because it concerns policy and is not simply a technical matter
It is legally invalid because it contravenes the legal base of regulation that expressly excludes legislation "affecting the rights and interests of employed persons"
It fails to protect personal data
It wrongfully applies to individuals outside the European Economic Area
The court is not expected to make a decision until the end of the year at the earliest, with decisions typically taking between four and eight months.