RBS starts public share sale of US subsidiary Citizens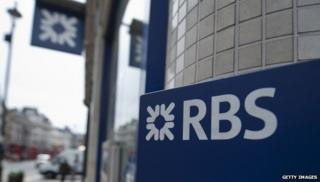 The Royal Bank of Scotland has launched a public share sale of part of its US subsidiary, Citizens Bank.
The bank said it planned to sell 25% of the shares at a price between $23 and $25 a share each, potentially raising up to $3.5bn.
RBS bought Citizens for $440m in 1988 and subsequently turned it into one of the biggest regional banks in the US.
Since being bailed out by the UK government in 2008, RBS has been under pressure to sell its foreign holdings.
Chief executive Ross McEwan said the sale marked an "important milestone" for both RBS and Citizens.
"The [sale] will significantly improve RBS's capital foundation and is a further important step in making RBS a strong and secure bank," he added.
RBS first announced the share sale last autumn.
Once the sale is complete, Citizens, which has an estimated five million customers and assets of $130.3bn, will see its shares listed on the New York Stock Exchange.