Customer service ratings revealed by Which?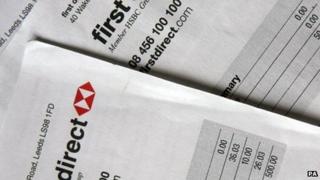 Online bank First Direct has topped a customer service league compiled by consumer group Which?, with Npower ranked bottom.
Automated telephone systems were the biggest gripe, according to the survey of 3,621 UK consumers.
Calls being passed around members of staff and hold music were also considered major irritations.
Npower said it was making progress with customer relations following problems with its billing system.
Ratings
The survey ranked the biggest brands in major sectors of the UK marketplace.
Those surveyed gave a rating based on knowledge of products and services, helpfulness of staff, resolution of complaints or problems, access to customer support, and how valued customers felt.
First Direct finished top, some way ahead of other banks. Second on the list was cosmetic store Lush, followed by retailers John Lewis and Lakeland, then supermarket Waitrose.
In the bottom three were airline Ryanair, which finished bottom in a similar survey a year ago, and Scottish Power, with Npower at the bottom.
A spokeswoman for Npower said: "We saw significant issues with our billing system, which affected how we looked after our customers.
"Since this survey was carried out we have reduced the number of late bills by over 75%, and the number of complaints we received by nearly 30%. However, we know we still have a long way to go before we can reach the top spot and we are continuing to focus all of our efforts in this area."
Earlier in September, energy regulator Ofgem lifted a threat of a ban that would prevent Npower making telephone sales. It said the energy firm had improved its customer service standards, with fewer bills being sent out late.