UK bank Aldermore plans London flotation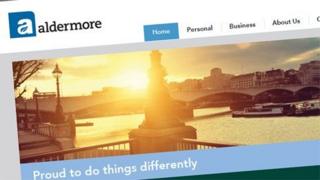 UK bank Aldermore has announced that it intends to float on the London Stock Exchange in October.
The bank said it hoped to raise £75m "to support the medium-term growth of the business".
Aldermore, founded in May 2009, is a specialist bank that concentrates on lending to small and medium-sized businesses, as well as to homeowners.
The bank said that its total amount of loans to customers had now passed the £4bn mark.
In its half-yearly results, published at the same time, the bank said its pre-tax profit for the six months to the end of June was £18.6m, a 249% increase on the £5.3m it made in the same period a year ago.
"Now in our sixth year of growth, becoming a public company is the natural next step in Aldermore's evolution and positions us for the next stage of our development," said chief executive Phillip Monks.
The public offering is being co-ordinated by Credit Suisse and Deutsche Bank, while Nomura and Numis have been named as co-lead managers and Lazard is financial adviser.