Arab Bank found liable by US court in Hamas attacks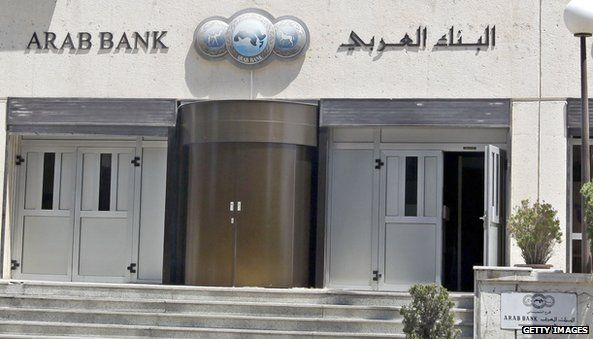 A New York jury has found Arab Bank liable for providing material support to Hamas.
As a result, the Jordan-based bank must provide compensation to victims of nearly two dozen terrorist attacks that Hamas carried out in Israel and Palestine in the early 2000s.
Nearly 300 American victims of those attacks had sued Arab Bank in 2004.
The case was closely watched as it was the first-ever terrorism financing civil case to go to trial in the US.
A date has not yet been set to determine the total amount of compensation that the bank must pay.
Arab Bank, which has an estimated $46bn (£28bn) in assets, was the first bank to face a trial under the US Anti-Terrorism Act.
The prosecution had said that Arab Bank knowingly kept accounts for Hamas operatives, and financed millions of dollars in payments to members of suicide bombers' families during the second intifada uprising of the early 2000s.
Arab Bank executives maintained that they were not aware that the bank had dealings with extremists.
The Brooklyn jury deliberated for two days after the conclusion of the six-week trial before coming to their conclusion.