National Grid to pay firms to use less power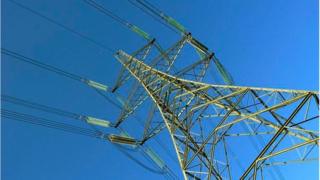 National Grid says it has signed deals with companies including Tata Steel and Flexitricity to pay them for using less electricity at peak times.
The firm, which runs Britain's supply network, said the arrangement would give it "the tools it needs to balance the power grid".
The arrangement will apply between 16:00 and 20:00 on weekday evenings between November and February.
Unexpected plant shutdowns have raised fears of potential energy shortages.
National Grid said it had contracted 319MW of what it called "Demand Side Balancing Reserve" at 431 individual sites across the UK.
If called upon, the firms will reduce their power demand or switch to their own generators. In return, they will receive compensation payments.
Earlier this month, National Grid said it was accelerating an emergency plan asking providers how much more electricity they could provide to fill a possible shortfall, following a series of power plant problems.
In June, National Grid had said the plan would not be needed this year.
But since then, fires at E.On's Ironbridge and SSE's Ferrybridge power plants, as well as precautionary checks at EDF Energy's Heysham and Hartlepool nuclear plants, have changed the outlook.
The UK is facing a reduction in electricity generation as old plants shut and new ones are slow to start up.