US and Brazil resolve longstanding cotton dispute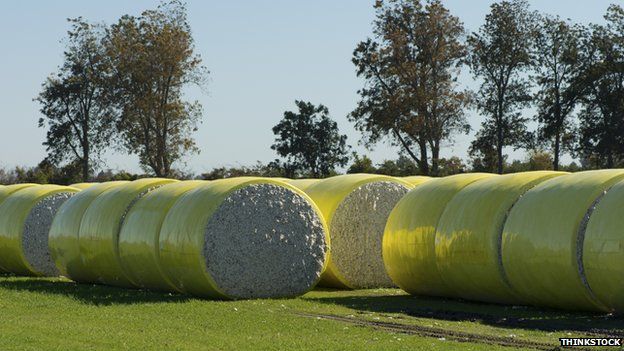 The US and Brazil have reportedly come to an agreement that will put an end to a decade-long dispute over subsidies provided to cotton growers.
The South American country had argued that payments made by Washington to US producers were in violation of international trading rules.
The deal will see the US pay Brazilian cotton growers $300m (£185m) in compensation, according to Reuters.
In response, Brazil will take no further measures against the US.
The agreement is expected to be signed on Wednesday morning in Washington.
The move comes just a few days before Brazil's general election, in which president Dilma Rousseff will stand against more US friendly candidates.
Ties between the two countries have been strained since allegations surfaced last year claiming that the US National Security Agency had spied on Ms Rousseff, her aides and the state oil company, Petrobras.
The president subsequently called off a state visit to Washington.
Back In 2004, Brazil won a case over the subsidies at the World Trade Organisation. The ruling forced the US to make payments to the Brazil Cotton Institute.
The US stopped making the payments in October due to delays in getting a bill through Congress.