China's September trade data beats expectations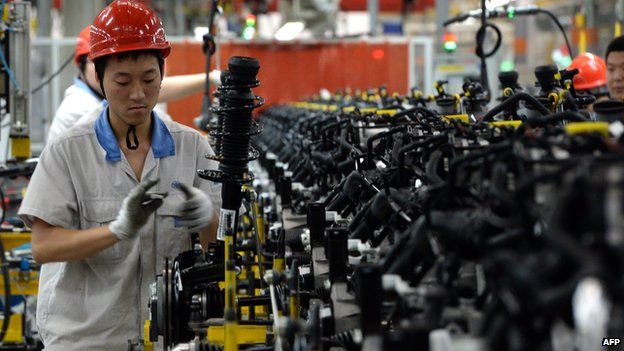 China's exports and imports in September were far higher than expected, according to official data.
Exports were 15.3% higher than last year, while imports rose 7%, giving a trade surplus of $31bn for the month.
The data beat analysts' expectations, who had expected a 12% rise in exports and a fall of up to 3% in imports.
China's economy has struggled this year to maintain growth rates, with weak factory activity and slowing domestic demand from a cooling housing market.
This has led to repeated warnings that China could miss its economic growth target of 7.5% this year.
Despite the "impressive" trade figures, Louis Kuijs, chief China economist at RBS, said he was still hesitant to be "very bullish" on export growth, because of the state of the economy.
"This seems to be very strong export growth, though underlying momentum in export growth is a bit less impressive than the headline number suggests because we had a very weak base 12 months ago," Mr Kuijs.
"They [authorities] think the economy's overall momentum is not that bad and the labour market is holding up, this will strengthen the policymakers resolve in not resorting to additional stimulus measures."
Haibin Zhu, chief China economist at JPMorgan agreed the numbers eased concerns about weakness in the Chinese economy.
"The big implication is that imports are much stronger, so no matter what the reason I think it will cool off a bit of the concern about domestic weakness bringing down this activity," he said.