Regulators launch crack down on 'shadow' banking sector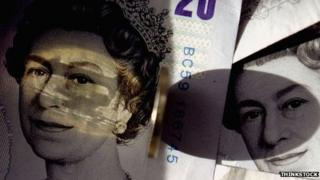 Global regulators have launched a crackdown aimed at cutting risk in "shadow" banking - borrowing and lending which occurs outside the regulated banking sector.
The new rules will apply to non-banking institutions such as hedge funds and private equity firms.
Such firms will now have to provide a minimum level of collateral, such as stocks or bonds, when borrowing money from banks.
The changes apply from the end of 2017.
The Financial Stability Board (FSB), which coordinates rules for the the G20 economies, said banks would have to impose a so-called "haircut" or discount of at least 6% on the securities they receive from non-banks in exchange for a loan.
The change means that if a hedge fund, for example, wants to borrow $100 from a bank, it must now provide collateral worth at least $106.
FSB chairman Mark Carney said the change addressed "the level of risk taking in the core funding markets".
"It has been carefully developed and marks a big step forward in the FSB's overall work programme to transform shadow banking into resilient market-based financing conducted on a sound basis," he added.
The changes are aimed at avoiding a repeat of the excessive lending in the lead up to the 2008 financial crisis.
While the new regulations will currently only apply to transactions between banks and non-banks, the FSB said it was consulting on applying the same rules to deals between non-banks.
In its latest Global Financial Stability Report, published every six months, the International Monetary Fund said that the shadow banking system had grown to be roughly the same size as the traditional banking system.
It warned its size could present a challenge to regulators trying to prevent a repeat of the financial crisis.