BP profits down 21% as oil giant hit by Russia problems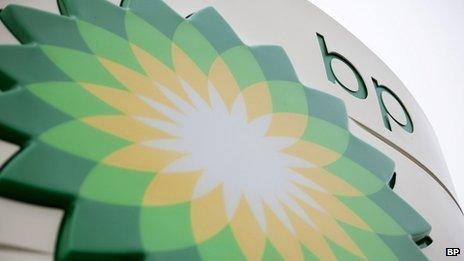 The falling value of the rouble and lower oil prices have hit profits at oil giant BP.
The company made $3bn (£1.86bn) in the July-to-September period, down from $3.7bn for the period last year.
BP, a big investor in Russia through its 20% stake in Rosneft, said the depreciation of the rouble against the dollar dragged down profits.
Net income from Rosneft fell to $110m, from $808m in the same quarter last year.
Also on Tuesday, Rosneft unexpectedly delayed publication of its own third-quarter profit figures. The company, which is feeling the impact of Western sanctions over Ukraine, did not give a reason.
The rouble has fallen to all-time lows against the dollar, the currency used to price oil.
During the quarter, BP paid out another $314m related to the fatal Deepwater Horizon oil rig explosion and subsequent massive oil spillage in the Gulf of Mexico.
The payment brings to $20bn the cumulative charges for the disaster.
Despite the fall in profits, chief executive Bob Dudley was upbeat about the performance.
"Growing underlying production of oil and gas and a good downstream [refining oil] performance generated strong cash flow in the third quarter, despite lower oil prices. This keeps us well on track to hit our targets for 2014," he said.
That optimism was backed by analyst Richard Hunter, head of equities at Hargreaves Lansdown stockbrokers. "Despite being attacked on many fronts, BP is steadfastly continuing on its road to recovery," he said.
He highlighted BP's strong cash flow and reduction in capital expenditure.
BP's share price, which has fallen about 14% in the last three months, gained 0.4% in early trading in London.