House prices in biggest monthly fall in a year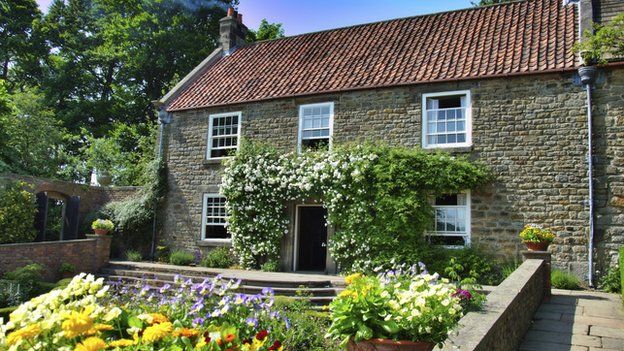 House prices in England and Wales fell by 0.2% in September - the biggest monthly fall in nearly a year, according to the Land Registry.
Annual house price inflation also fell, from 8.4% in August, to 7.2% in September.
That is the first time since May 2013 that the yearly rate has gone down, the Land Registry said.
The largest monthly fall was in Yorkshire and Humberside, where prices declined by 2.2%.
The average house price is now £177,299, well short of the peak of £181,324 in November 2007.
However, average prices in Scotland have risen to £170,190, according to Registers of Scotland, the Land Registry equivalent.
Most lenders now agree that the rate of house price inflation is slowing.
But the figures from the Land Registry are particularly significant, as they are based on actual sales, rather than mortgages.
They therefore include houses or flats that are bought for cash, rather than with a mortgage.
Howard Archer, chief UK economist with IHS Global Insight, said there was mounting evidence that "house prices and activity have at least temporarily come off the boil".
Stricter mortgage lending rules, and fears about rising interest rates next year may be behind the cooling of the market.
Speculation about a mansion tax, should Labour or the Liberal Democrats win next year's election, has also been cited as a reason for more expensive properties selling more slowly.
The tax would apply to flats or houses worth more than £2m, most of which are in London.