Ryanair ordered to pay €8.3m by French court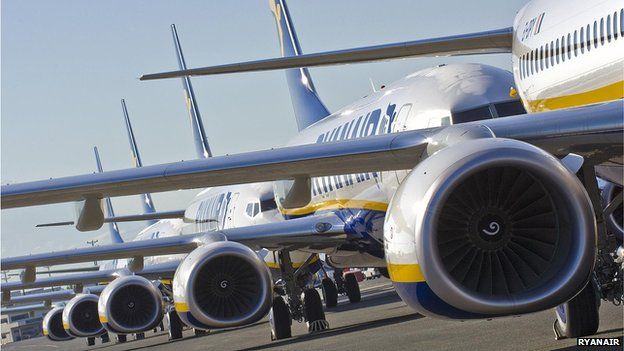 A French court has ruled that Irish low cost airline Ryanair must pay €8.1m (£6.4m) in damages and €200,000 in fines for breaches of French labour laws.
An appeal court in Aix-en-Provence found the company guilty of paying workers under Irish contracts to avoid making French social security payments.
The case refers to Ryanair staff employed at Marseille airport between 2007 and 2010.
Ryanair had contested the decision.
Originally the budget airline was ordered to pay €8.8m, including €4.5m of backdated social charges, €3m in pension contributions and €450,000 in unemployment charges.
In October 2013, Ryanair said it would appeal against the decision, arguing that its staff had already paid social taxes and pension contributions in Ireland.
The company argued that it should not have to pay such charges twice and lodged an appeal in June 2014.
The French appeal court upheld the original decision, but did reduce the amount of damages by €700,000.
Ryanair was not immediately available for comment.