Sweden cuts interest rates to zero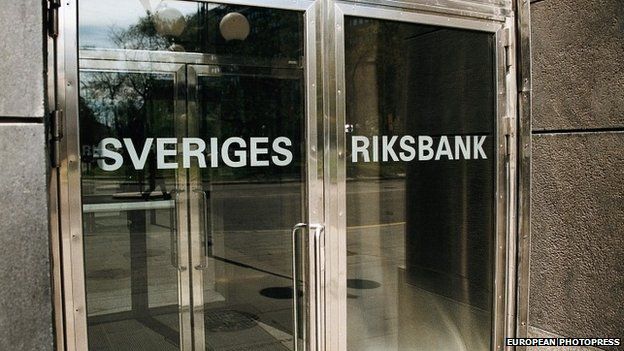 The Swedish central bank has cut its main interest rate to zero in an attempt to combat deflation.
The cut of 0.25% was bigger than analysts had expected, and led to a fall in the kronor against the dollar and the euro.
Prices are currently falling in Sweden and the central bank wants to get back to its 2% inflation target.
"The Swedish economy is relatively strong... But inflation is too low," the bank said.
It therefore decided that "monetary policy needs to be even more expansionary". Rates would remain at zero until "inflation clearly picks up", it added.
The kronor fell 0.7% to a fresh four-year low against the dollar after the cut was announced, before recovering slightly to 7.3418 to the dollar.
Against the euro, the kronor fell by 1% to 9.3610.
Related Internet Links
The BBC is not responsible for the content of external sites.