Pfizer refuses to rule out a deal to lower its tax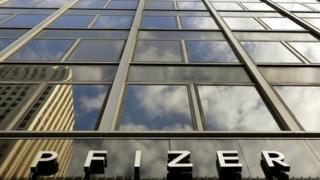 US drug giant Pfizer has refused to rule out an acquisition that would help it lower its tax bill.
The firm's attempt to take over UK rival AstraZeneca was rejected earlier this year.
In a strategy know as "tax inversion", it had planned to move its headquarters to the UK so it could pay the UK's lower corporate tax rate of 20%.
Pfizer boss Ian Read said such a deal could still be a "potential source of creating value".
"We still believe on a case-by-case basis there is meaningful value to be had from inversions," he added.
Mr Read said Pfizer's attempt to buy AstraZeneca failed because the two firms "couldn't get to the right value equation".
He said Pfizer was now "aggressively looking at all alternatives" with a "sense of urgency".
Since the summer, the US Treasury has clamped down on tax loopholes that made inversions attractive.
Mr Read said this made such deals "more complicated" and "potentially limits the value for US companies that redomicile".
Mr Read was speaking after the firm reported stronger than expected third-quarter results.
Pfizer reported a 3% rise in net income to $2.67bn (£1.66bn), boosted by growing sales of its cancer drugs and demand for its medicines in emerging markets.