Singapore tops World Bank business ranking for ninth year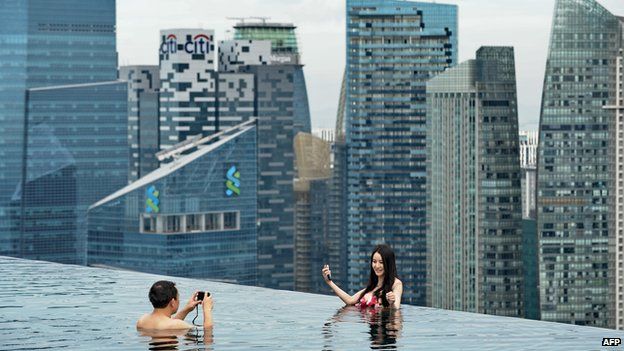 Singapore has been ranked the best country to do business for a ninth consecutive year, according to an annual survey by the World Bank.
New Zealand came second and Hong Kong third in the lender's "Doing Business" report which rates 189 nations by the ease in which firms can operate there.
The UK moved up one position to eighth while the US stayed at number seven.
Eritrea was at the bottom of the table, along with Libya, the Central African Republic and South Sudan.
The World Bank ranking uses metrics such as the time taken to launch and close a business, gain construction permits and pay taxes in a country's largest business city.
"The list remains very similar to last year's" the report said. "Economies in the top 20 continued to improve their business regulatory environment."
The survey, which was first published in 2004, was expanded this year to include the second-largest business city in countries that have more than 100 million people.
There were 11 countries that were affected by this change, including China, India, Indonesia, Bangladesh and Pakistan.
China advanced three places to 90th while Japan fell two spots to 29th.
Overall, the report found it is easier to do business globally in both developed and emerging economies as they adopt better practices and regulatory reforms that facilitate businesses.
Sub-Saharan African countries were among the most improved although many of them continue to occupy the bottom of the rankings.
The World Bank said 39 African nations had "reduced the complexity and cost of regulatory processes" while 36 had strengthened legal institutions.
Tajikistan in Central Asia topped the most improved countries list, but the rest of the top five were made up of Benin, Togo, the Ivory Coast and Senegal.
Related Internet Links
The BBC is not responsible for the content of external sites.