Royal Dutch Shell appoints Charles Holliday as chairman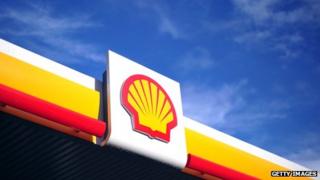 Oil giant Royal Dutch Shell has appointed former Bank of America and DuPont chair Charles Holliday as chairman.
Mr Holliday will take up the new post after Shell's 2015 annual general meeting, subject to shareholder approval.
He will take over from Jorma Ollila, who will step down from the board.
Separately, Shell said profits in the third quarter rose to $5.27bn (£3.3bn) from $4.25bn a year earlier.
Cheaper oil
Mr Holliday stepped down as chairman of Bank of America in September, but remains on the board.
He was chief executive of DuPont from 1998 to 2009, and chairman from 1999 to 2009, having joined the company as an engineer in 1970.
Mr Ollila, a former chairman and chief executive at Nokia, said he was "delighted" Mr Holliday had been appointed.
Shell said its quarterly earnings for oil exploration, refining and trading had improved, after one-off charges were stripped out.
Its upstream business, which searches for and extracts oil and gas, saw earnings jump to $4.34bn from $3.46bn from the previous year.
The downstream division, which includes the parts of Shell that refine and trade crude oil, recorded earnings of $1.79bn, up from $892m in the same period last year.
Oil prices have dropped by more than 20% over the past four months. Prices have been trading at near four-year lows of around $85 a barrel as a result of slowing demand, particularly in China, and ample supplies.
Shell chief executive Ben van Beurden said the recent drop in oil prices was "part of the volatility" of the industry which "underlines the importance of our drive to get a tighter grip on performance management, keep a tight hold on costs and spending, and improve the balance between growth and returns."