Royal Mint tries to entice investors with new gold coins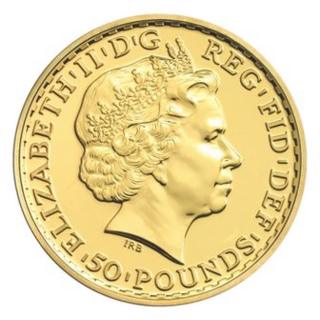 The Royal Mint is to sell a series of new, smaller, gold coins in a bid to get more people investing in bullion.
For as little as £90, buyers can take part in the ups and downs of the gold market - although it's been mostly downs in recent months.
Because such coins are considered legal tender, any increase in value is free of Capital Gains Tax for UK residents.
Consumers can have the gold coins delivered to them, or they can store them in the Royal Mint's own vault.
The site, near Cardiff, is guarded by the Ministry of Defence's own police force.
The new coins are smaller versions of the Britannia one ounce gold coin, which is currently trading for £791.
They are:
The Britannia half ounce, currently worth £410.20
The Britannia quarter ounce, worth £220.34
The Britannia one tenth ounce, worth £90.80
'24 carat'
Shane Bissett, the Royal Mint's director of commemorative coin and bullion, said he wanted to make "the purchase of gold even more accessible to customers".
"Coins offer a relatively affordable introduction" to the gold market, he added.
Anyone who bought gold a year ago would have lost money. The precious metal is currently trading at $1205 an ounce - down from $1345 12 months ago.
But anyone who bought it ten years ago would have made a large profit, as it cost just $424 in October 2004.
The cheapest gold coin previously offered by the Royal Mint is the Sovereign, which is worth around £187.
However it is made of 22 carat gold, compared to the 24 carat of the Britannia.
To have the coins stored in the Royal Mint's vault, consumers will need to buy a tube of at least ten.
The Royal Mint already has a website where investors can trade gold and silver coins and see updated live prices.
The Royal Mint has been a source of coins for kings, queens and governments for over a thousand years.