Argentina suspends P&G over tax claims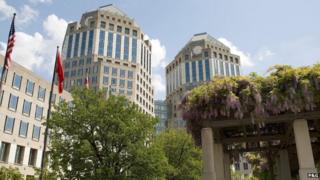 Argentina has banned the consumer products giant Procter & Gamble (P&G) from doing business in the country, accusing the firm of tax fraud.
A statement on the presidential website, published on Sunday, said P&G had inflated the price of imports by $138m (£87m) in an effort to get money out of the South American country.
It also accused the firm of attempting to avoid taxes.
P&G said it was working to understand and resolve the allegations.
"We don't pursue aggressive tax/fiscal planning practices as they simply don't produce sustainable results," said P&G spokesman Paul Fox.
The alleged fraud involves shipments of razors and other hygiene products.
The statement, published on behalf of Argentina's Federal Administration of Public Revenue (Afip), added that details of the alleged fraud have been sent to its counterpart in the US - the Securities and Exchange Commission.
P&G has been operating in Argentina since 1991 and currently runs three manufacturing plants and two distribution centres in the country.