HSBC sets aside $378m in currency probe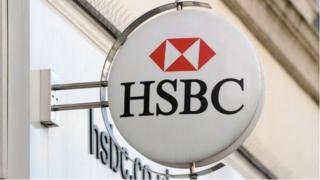 HSBC has set aside $378m (£237m) to cover potential costs from investigations into currency trading.
HSBC is among several banks being investigated over the alleged rigging of currency markets.
The bank also set aside $589m (£368.2m) for potential further PPI insurance mis-selling claims.
"Despite the rising regulatory expectations, I am confident our business model remains sustainable," said HSBC boss Stuart Gulliver.
HSBC disclosed the figures as it reported a rise in pre-tax profits for the third quarter to $4.6bn from $4.5bn a year ago.
Currency probe
Last week, Barclays set aside £500m and RBS reserved £400m to cover costs from the currency market investigation.
HSBC said discussions were "ongoing" with the UK financial watchdog The Financial Conduct Authority (FCA), over its foreign exchange investigation relating to "one part of its spot FX trading business in London".
"Although there can be no certainty that a resolution will be agreed, if one is reached, the resolution is likely to involve the payment of a significant financial penalty," it added.
The FCA, as well as the UK's Serious Fraud Office, are among more than dozen regulators across the world probing alleged fixing of currency markets.
It is alleged that traders used online chatrooms to plan the fixing of benchmark prices.
Several investment banks, including HSBC and Barclays, have already suspended currency traders due to the investigation by the FCA.
FCA chief Martin Wheatley has said that currency manipulation was "every bit as bad" as the Libor scandal, where banks including Barclays, Royal Bank of Scotland and UBS paid fines totalling about $6bn relating to Libor fixing.
HSBC's operating expenses were 16% higher in the three months to the end of September than in the same period a year ago.
HSBC attributed part of the increase to the $701m it has set aside for UK customer compensation.
"Stripping out the regulatory provisions, this is a strong operating quarter for HSBC. Unfortunately, the provisions cannot be ignored. General cost inflation is another drag on the numbers whilst the company's exposure to the emerging markets is occasionally of concern," said Richard Hunter, head of equities at Hargreaves Lansdown.