Homeowners hit by 'sneaky' mortgage fees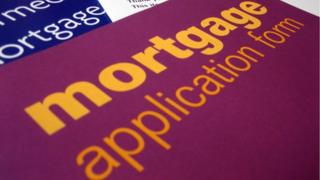 Homeowners are having to pay 'sneaky' and 'unclear' mortgage fees, according to the consumer organisation Which?
It said borrowers face more than 40 different fees and charges, making it hard to calculate actual costs over the lifetime of a mortgage.
Average arrangement fees have almost doubled in five years, from £878 in 2009 to £1,588 in 2014, its research found.
The government said it was committed to improving competition between lenders.
"The chancellor must act now to stop sneaky fees and charges and end mortgage confusion for consumers," said Richard Lloyd, the executive editor of Which?
"The government and the regulator should also explore better ways of presenting the total cost of mortgages," he said.
Costs faced by mortgage buyers can include administration, lenders' and completion fees, while the same or similar fees can have different names.
Which? claims consumers borrowing £100,000 over two years could save around £1,500 if they allowed for set-up fees, rather than just choosing the product with the lowest interest rate.
But the Treasury said consumers were protected by the Financial Conduct Authority (FCA), and were free to choose the best deals.
"The government is committed to increasing competition in the mortgage market and making it simpler for customers so they can choose the mortgage that's right for them," said a Treasury spokesperson.