Casino revenue worst on record for Macau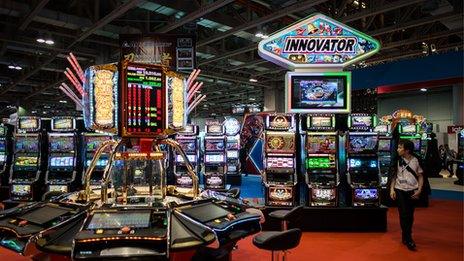 Macau's casinos have recorded their worst monthly revenue performance on record as China continues its anti-corruption drive.
Total casino revenue fell by 23.2% in October from a year earlier, the worst result since the city started recording the data in 2005.
The city is the world's largest gaming centre, ahead of Las Vegas in the US.
The special administrative region of China relies heavily on gambling tourism for its economic growth.
It particularly relies on gambling revenue generated by big-spending tourists.
Macau is the only place in China where casinos are allowed, but the communist government's anti-corruption drive has seen high-stake gamblers cut back on spending.
Recent pro-democracy rallies in Hong Kong may have also seen some Chinese mainland tourists put off from visiting Macau.
The city is a short ferry ride from Hong Kong, through which many mainlanders travel to get to Macau.