Pension reforms spark '101 queries'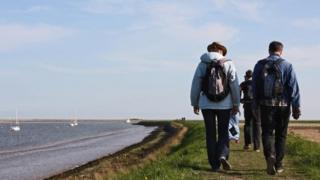 A trade body for pension funds has raised 101 "questions and uncertainties" ahead of a major overhaul of the pension system.
The National Association of Pension Funds (NAPF) has quizzed the government about those leaving pension schemes and the guidance they receive.
The overhaul, which begins in April, aims to increase savers' flexibility.
The changes will not affect those in final salary company schemes, current annuity holders, or the state pension.
'Risks and costs'
The new rules, announced in the Budget, aim to make it easier for people to dip into their pension pots when they want, and to leave their unused pension funds to others, at lower rates of tax.
However, with five months to go before new pensioners are supposed to be able to take advantage of the new rules, the NAPF has argued that many people will still be baffled by the changes and that some pension schemes will not be ready.
"Next April will be a confusing time for those retiring," the association said in a submission on the new Pensions Bill.
"They may have heard about the new freedoms, but their own scheme may not yet have developed the systems to deliver all of these.
"Some new products available on the market may carry risks and costs that are not immediately apparent to those retiring and some may only be accessible through a financial adviser, access to which could be costly for some."
The NAPF represents 1,300 pension schemes that provide pensions for more than 17 million people in the UK and have more than £900bn of assets.
Guidance
Last month, the government said that Citizens Advice would provide guidance to people approaching retirement about their pension choices.
The Pensions Advisory Service (TPAS) will also provide free and impartial advice over the telephone.
But the NAPF said that there was an "urgent need" for more clarity about what guidance would be provided.
Other pension experts have stressed that guidance will be vital to ensure people do not overestimate the value of the state pension and spend their own pension savings too quickly.